PV mounting
Introduction of PV Mounting System
The global energy crisis has promoted the rapid development of new energy industry, and solar energy is the most important basic energy of all kinds of renewable energy. Therefore, as the solar power generation technology to convert solar radiation into electrical energy, photovoltaic industry is developing rapidly. In the old concept, the photovoltaic industry mainly includes solar module production chain and electrical control components production chain such as controller and inverter, etc.
The application advantages of solar powered support system in solar panel support are far more than simple production and installation. Solar panels can also flexible move according to the sun's light and reason. Solar panels can also be mobile and flexible according to the sun's rays and season. The slope of each solar panel can be adjusted by moving the fastener to adapt to different angles of light. By tightening again to make the solar panel accurately fixed at the specified location.
Solar energy support system related products made of carbon steel and stainless steel, hot dip galvanized carbon steel make sure outdoor use for 30 years without rusting. Features: No welding, no drilling, 100% adjustable, 100% reusable.
Pitched roof PV mounting system features
Providing you with unique accessories specifically developed for the slope roof photovoltaic system according to the different structure of the slope roof lower part, to meet your needs.
Adjustable height suitable for different thicknesses of tile accessories, flexible accessories meet customer application requirements, multi hole design of connecting plate achieve bracket position adjustment flexibly and effectively without destroying the roof waterproof system.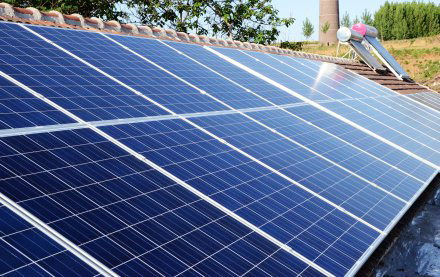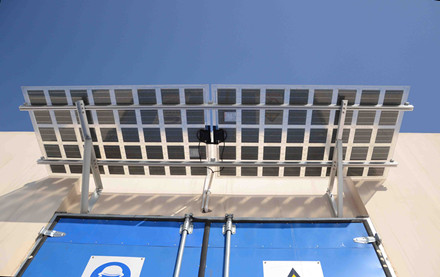 Huantai County Dongshahe Village
Flat roof PV mounting system features
The common flat roof forms: concrete flat roof, color steel plate roof, steel structure roof, spherical joint roof, etc.

Mass laying neatly
A variety of solid and reliable foundation connection modes
Can provide unique accessories according to different needs of customers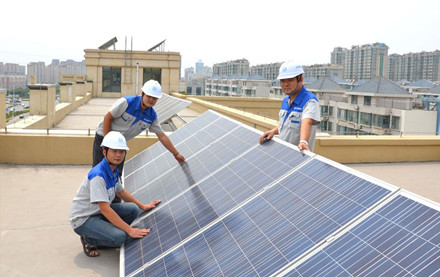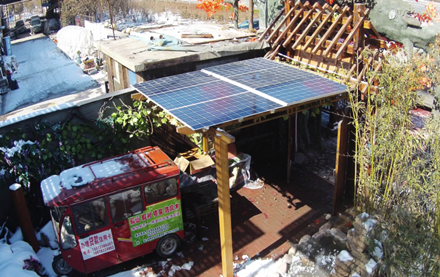 Zhangdian District Hualian Building Yage Garden
Flat roof installation steps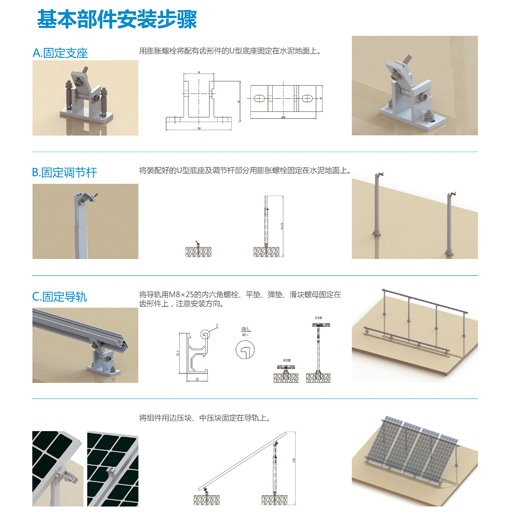 PV mounting accessories table